We were very fortunate to be invited to the launch of the new sunset tour with Raging Thunder! This is something that I feel has been missing from Cairns and its a great way to spend an afternoon. The perfectly named 'Thunderbolt' is one of those boats that fly past all of the other boats leaving them behind and bouncing over their wakes, giving that level of excitement and adventure to everyone that jumps aboard. Don't worry about doing your hair prior to the trip…salty and tussled hair is necessary on a tropical island anyways.
The trip over only took around 20 mins and wow, didn't they pick the day! Its always a gamble in wet season as showers are predicted everyday, but this particular Saturday arvo, the sun was shining, we scored blue skies above and, as we entered the calm water of Fitzroy Island, the colours of the ocean were spectacular. It was perfect timing too as the other boats had departed the island and it felt like we had the entire place to ourselves.
Off the boat, a short hop, skip and jump, lands us at Foxys Bar. Now this is what paradise looks like. A bar overlooking the white coral beach lined with palm trees, live music in the background and icy cold Pina Coladas. Which ever cocktail you choose, it will hands down, be amazing. The list includes mango weiss (my personal favourite) expresso martinis, margaritas (essential island enjoyment) mojiotos, and daiquiris – just choose your flavour.
We had plenty of time to mingle amoungst the crew and get everyones thoughts on the day so far. Of course everyone loved it! Another little tick to this experience is that you get a share plate for 2 which is light and healthy.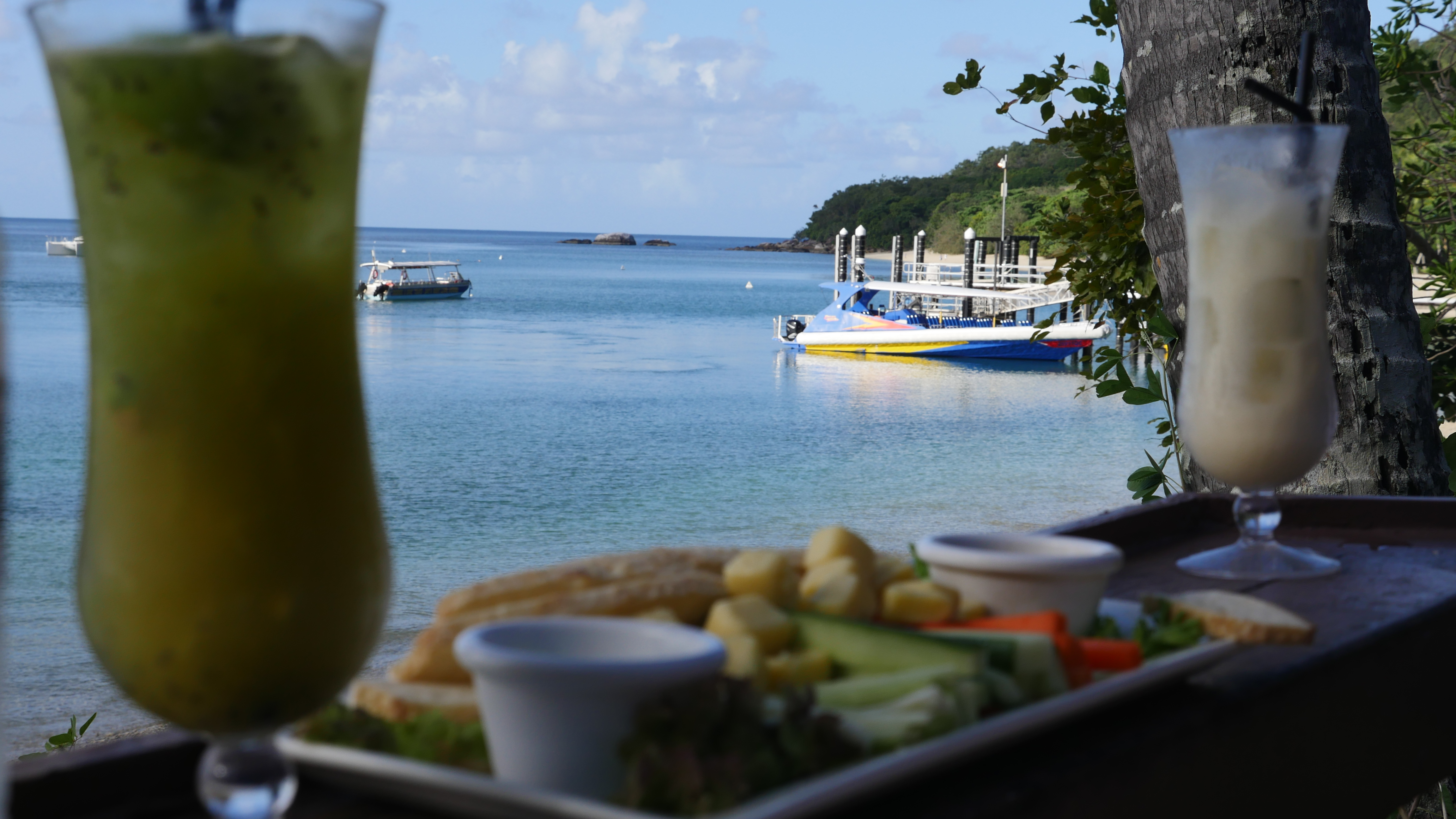 As the sun lowers, it was sadly time to get back on the boat. We were so comfortable and relaxed, that the island life was almost too easy. A quick walk along the beach (perfect photo op) gave us a bit more time to take it all in. The sun was hiding behind some clouds which looked stunning with the sunrays shining through as we took our seat, popped on our seat belt and headed off towards the mainland.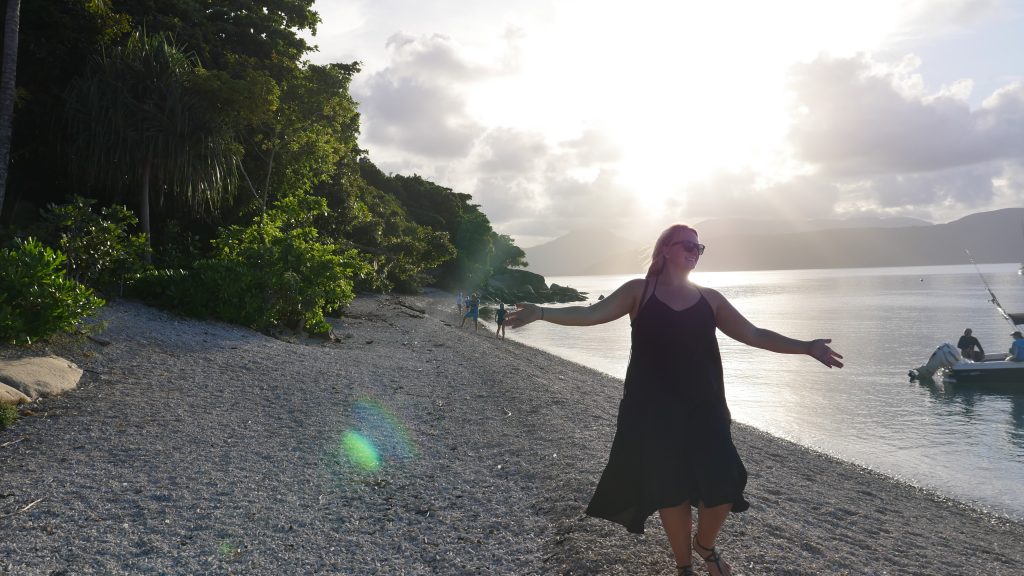 As we depart the Thunderbolt the crew hands out 2 for 1 bar meal vouchers to everyone and steers us towards the Salthouse. As we wondered up the jetty everyone was stoked and probably slightly cheery about how the afternoon unfolded. Finishing off at the Salthouse gave us a chance to chill and chat some more and tap our feet to the very cool sunset acoustic chill session while enjoying tasty food and, yes, another cocktail.
All in all the Raging Thunders Fitzroy Island Sunset Adventure was very RAD!
#radtimestogether