Bucket List Tick!! Adventure Bay Charters, were the icing on the cake for 2016! Swimming with the Great White Sharks, Sealions and Tuna was one of the best experiences and we have been wanting to do this for so long. Coming face to face with these amazing animals in their habitat was mesmerizing, exciting and just so much fun. The Sealions were our absolute favorite. They were all so playful and it felt like there was a real connection made. They look you straight in the eyes and are quite engaging, and if you didn't play with them, they would bore easily and find the next playful human. We wanted to stay and play all day, but the water was freezing – even with a 7ml wettie on. Radtimes will be going back to Port Lincoln again because playing with the puppies of the sea needs to happen more then once in a lifetime.
The places that we explored within South Australia didn't disappoint either! The road trip from Adelaide to Port Lincoln was just as exciting in our little borrowed car named Betsy. We turned the sound up, played classic 90's tunes, and hit the highway! The mountain ranges, the wind turbines and the dry barron land had an array of really cool wild life like emus with their chicks, huge snakes, birds of prey and massive kangaroos. We came across some awesome pink salt lakes about half way too which made for a perfect photo op!!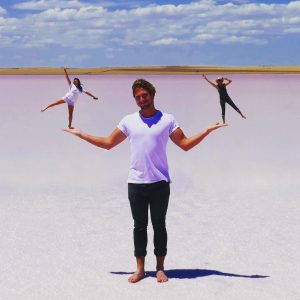 The ABCinstameet16 was the perfect way to meet like minded people who all have social media and marketing fortes. The group collectively had a social media outreach of 1.5 million and this was a very effective way to showcase the charisma and style of Adventure Bay Charters. Below is a video we put together of all of the highlights and smiles of our RAD SA trip.
After all that adventure, we took to the highway for a change of scene…..wine country. Mclarenvale was at the top of the list as many people had recommended this stunning place. It was time to put our feet up and sample some delicious flavours that marks this region on the map. We vineyard hopped, chilled in cellar doors and got the real experience. As the day progressed we had tried and tested 5 different winery's, ending up right where we wanted to be….in bean bags as the sunset over the vines. The accommodation (also recommended) was just as beautiful as the wine. Thanks for having us Serafino! Cheers 🙂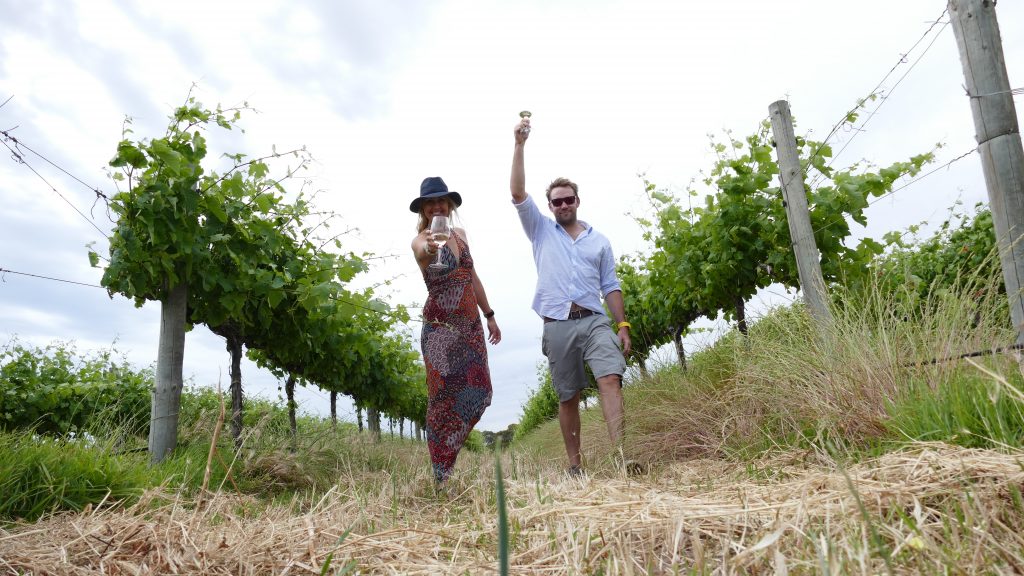 All in all, our trip to South Australia was RAD! Follow our #radtimes, catch us on Facebook and Instagram and keep up to date with all of our adventures. Get involved. Stay Rad!
#radtimestogether